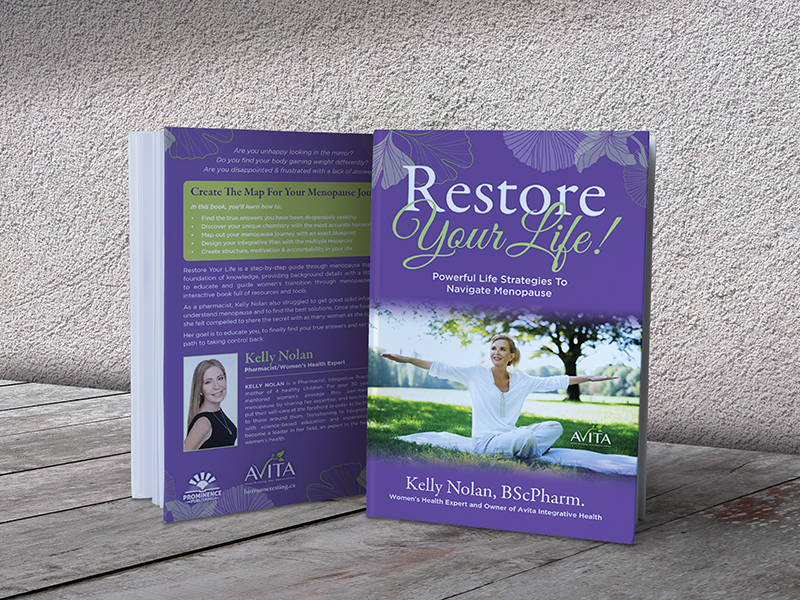 Available in Paper Back and Kobo.
Best Seller List On


#1 BEST SELLER IN:

Chronic Fatigue Syndrome
Menopause
Osteoporosis
Nutrition of Vitamins & Supplements
#1 HOT NEW RELEASES IN:

Women's Health
Alternative Therapies
Menopause
Aging
Endocrinology & Metabolism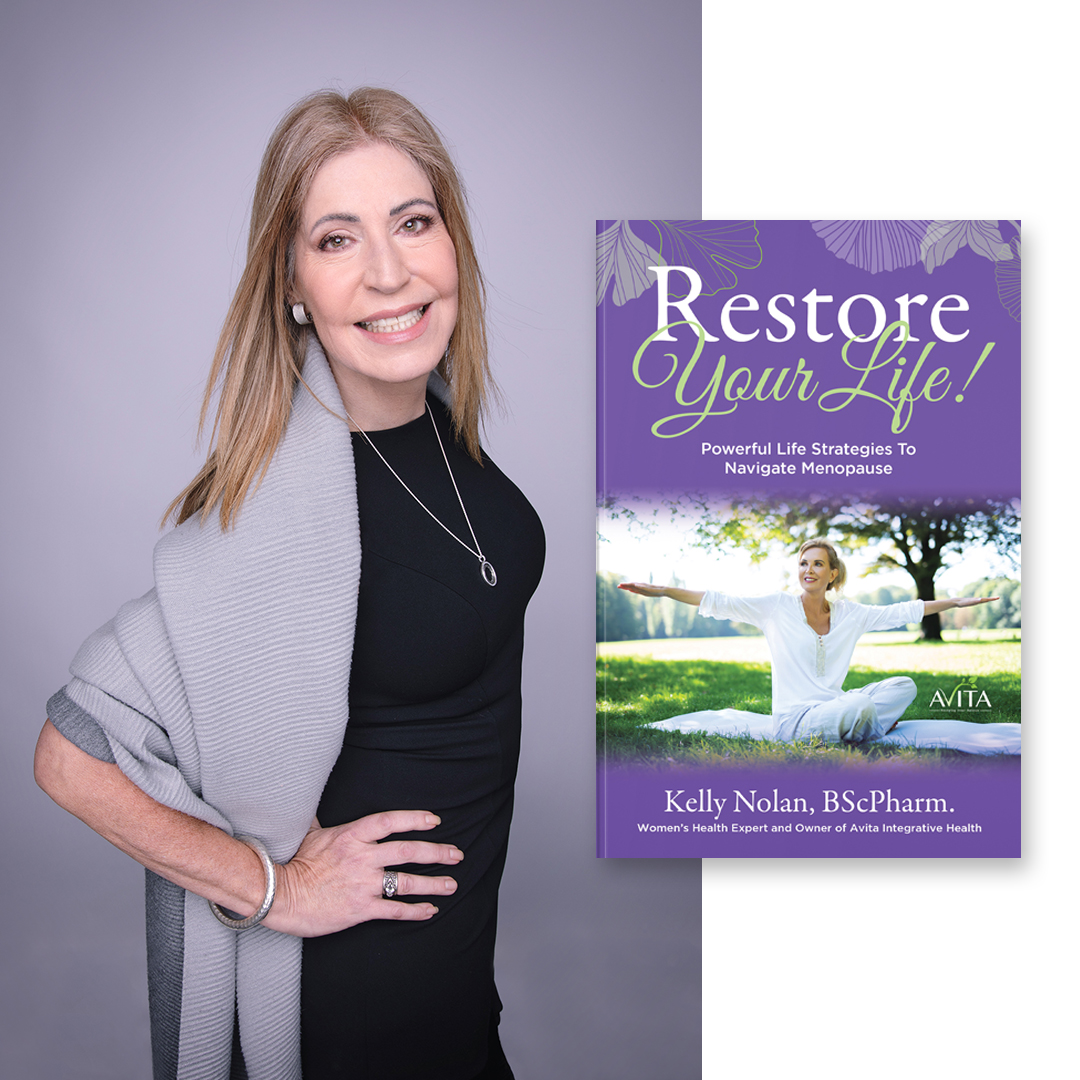 Get Our
New Book:
Restore Your Life!
Powerful Life Strategies To
Navigate Menopause
VISION
To bring inspiration, education and empowerment to women all over the world by improving their relationship with themselves in order to have more energy, vitality, purpose and improved self-image.
MISSION
To provide a system that is easy to follow for busy women who are on the go, work from home or just simply want to make a positive change in their life. They are looking for accountability, education, guidance and commitment.
WHY
Everything we do is because we believe in self worth, self care, self love and self confidence. We believe that when we feel those traits aligned within ourselves, we are unstoppable and purpose driven.
CORE VALUES
TRUST

OUR PROMISE
To challenge women to be their best.
To always maintain and enhance the quality of all we do, being mindful and respectful to our clients, never sacrificing quality.
To treat clients with transparency and professionalism.
To listen and be accountable to our clients to fulfill their true needs.
To work with our clients to create a positive mindset.
To educate and transform our clients lifestyle by creating daily success habits for their self-driven accountability.
About Us
Kelly Nolan - Pharmacist and Hormone Specialist
The vision for my business is to challenge women to be their best and put themselves first. I work with Women's Health and Hormone Therapies in conjunction with Weight Release. In 2012, I lost over 30 pounds and my whole personality changed with renewed confidence. I am very successful in my work due to my own life events.

I recognize the link between hormone balance, self-image and relationships. I open my heart to women and share my story, to inspire them to strive for happiness in their own lives and truly believe that the Law of Attraction will enrich their relationships.
Check Out This Amazing Testimonial From One Of Our Clients, Roberta
Check Out This Amazing Testimonial From One Of Our Clients, Veronica
What Our Clients Are Saying
There was a time we liked just after I got pregnant, that I actually lost weight when I was pregnant, which is quite different. And then after that I gained weight. So from there it's been a struggle, trying different programs, different things. Trying to be healthy. Just nothing ever seemed to work and stick. My name is Roberta and I am from Fergus and I have been on this journey with many different companies. I'm going to say at least six or seven different companies for over 20 years before I moved over to Avita. I have tried probably every program you can try under the sun. So while on the program it would work. But then as soon as you stop, then go back to, you know, good, still good eating habits that the weight would still creep back on again.
That would be the frustrating part. The saliva hormone test that Kelly had me do, was very simple to take. It was easy for us to, to do the test. We got it dropped off to FedEx. The results you get back so quickly. And from those results, Kelly was then able to tailor my program, my supplements, my medications, to better suit and help me to lose weight better with the program. The biggest difference is the one-on-one support coaching, mentoring, there is every word I could use under the sun for Kelly. You have that one-on-one connection with her. And if there is anything that goes wrong or anything that comes up, she is there to help. I have lost up to over 50 pounds. I still want to lose another 50 plus pounds. So I have signed up with Kelly for another two years of her weight loss, as well as maintenance as well as weekly zoom meetings.
One-on-one calls, text messages weekly touch ins. Anytime I need her, she is there for me. And so that's why I decided to sign up with her two year program and just make those right choices now, at this time in my life. A lot of us doing this program, are at 50 or in our early fifties, and this is making big lifestyle changes that is going to be beneficial to us in the long run and know it, you know, it's not a quick fix, but I think it's well worth it to look after yourself for that time.

I had the pleasure of visiting Avita's office and I was pleasantly surprised on how welcoming the environment was. Kelly is very knowledgeable in all that she does. I really felt like she cared about me and my needs. She took the time to give me a complete tour of the clinic and introduced me to everyone there. I left feeling like I was in good hands.

Kelly is not only a knowledgeable professional, she also has a genuine passion for helping others improve their lives. I have had excellent results with the natural products she provides and I would recommend you try her services. She is very flexible when it comes to squeezing me in for appointments that I would otherwise not make with another provider. I look forward to my visits with her and her team.

I had tried many diets that pushed different demands and always gradually fell back into poor eating habits. Avita has not only taught me portioned-eating, it has shown me how great I feel when I am eating clean! Follow the plan, it will work. Its that simple. Kelly's program is strict, but isn't your health and personal pride worth it.